Eating is a very important part of living a healthy lifestyle. It is often the part that I struggle with most. I am a true foodie and heart and really love dessert. As I am quickly approaching my 1/2 Marathon, I would like to continue to eat very clean. Below are a lists of my favorite healthy snacks! Most of these snacks only take a few minutes to put together and have little to no calories. I hope you enjoy!
I really love to have hummus with veggies. My favorite would be carrots, bell peppers, and cucumbers. I just buy my hummus to save time, but I also love to make it!
Sliced cucumbers with lemon and a little bit of pepper.
Cubed Pineapple with mint leaves, put into a container and marinate over night in the fridge.
Homemade Popsicle; green tea with sliced berries (Strawberries, blue berries, black berries, and raspberries)
Quick store bought snacks- Apple Sauce (watch the sugar) and Low Fat String Cheese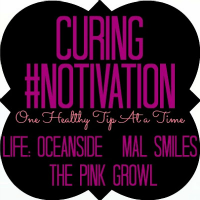 What are your go to healthy snacks?
What's tougher, eating healthy or working out regularly?
Follow Me:
BlogLovin
/
Twitter
/
Instagram