This Sunday, I am linking up with A Complete Waste of Makeup for her Sunday Social!
1. What is something you've always wanted to do but are afraid of?
Run a marathon. I have ran a 1/2 Marathon and will be running one in 2 weeks, but the thought of doing that race then, doing it again (26.2 miles) is frighting. But, Joe and I will be running our first full marathon Jan 12, 2014. If I am going to do it, I am so happy that Joe will be by my side.
2. Where do you see yourself in five years?
This is an interesting question, if we are able to stay in Colorado for 5 years it would be working to be an AOM (Airport Operations Manager), living in Colorado, and hopefully I have started a family. But, realistically I have no idea where we will be in 5 years. The Army is a funny thing, you never know when they might say you have to move. If the Army decides that Colorado is not in my future, then I still hope Joe and I will have a family of our own and I can find a job in aviation wherever we might be.
This is me as an AOM ;)
3. What are you looking forward to before the end of 2013?
This one is so easy!! I CAN NOT wait for Joe to come home. He is currently deployed and this has been the hardest thing that I have had to deal with as far as relationships go. It's so easy to forget the little things like seeing your significant other everyday. I can't wait until he is safely home.
4. What are your hopes for your blog?
I write for my, Joe, my family and friends, and my readers. I hope that I will continue to be active in documenting my journey and that writers block won't visit me too often. I hope that I can share my life experiences with people and help them, be it small or large.
5. Do you always see yourself living in your current town/city?
Nope, as I said above the Army gets to decided that one for us. Sometimes I wish that we could just buy a house and I could focus on my family and my career, but it's kind of growing on me that we will have many adventures to come.
6. What is your morning routine?
My morning routine has changed a bit. Now, I wake up at 5, take a shower, get ready for work, leave my house by 6:30 to get to work by 8:00. Yes, my drive is an hour and fifteen minutes. It's tough, but I love my job and am so happy that I was able to find a job in my field where Joe is stationed. It makes this Army thing a little bit more enjoyable.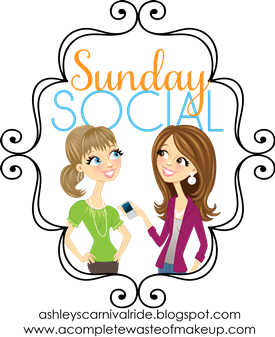 Do you have a 5 year plan?