My Disneyland 1/2 Marathon is this weekend! I can't believe how it just snuck up on me. Since the move I have not really had much time to train. But I don't think it will be an issue because it is a
RunDisney
race. This will be the second 1/2 that I have ran with the RunDisney program. I would like to share with you why I choose RunDisney.
I LOVE Disney - If you are a regular reader of mine you know that I love everything Disney. It is no secret. How can you not enjoy a 13.1 mile run with all things Disney around you.
The race is FUN - From the moment you check into the race at 4:30am to the very end of the race you are entertained. There is great music to get you pumped, live shows as you are running the race, characters to take pictures with along the 13.1 miles (great way to catch your breath), ChEARSquads to keep you motivated, and a ton of other amazing things.
It is a whole weekend event - The fun really starts on Friday with a Disney Health and Wellness Expo. This is a great event to see the latest and greatest in the running world and just to check out another creative event hosted by the most creative company in the world. There is never a dull moment.
There is a race for everyone - Every race weekend there is a race for every skill level and type. For the Disneyland 1/2 Marathon weekend, there is the 1/2 Marathon, a 10K, a 5K and a Kids run. They make their race weekends very Family Friendly.
ChEARSquad - This is a program that is for your family and friends who are their to cheer you on. It gives them seating, t-shirts, and other goodies. It is great way to get young kids involved that are not able to run the race.
I will be sure to post some pictures next week and update you all on how I did!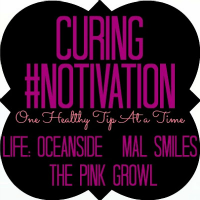 Do you know of any Race Programs I should try?